Experience the Best in Commercial Roofing
Our expert team use specialized knowledge and premium materials to deliver impeccable results, even for the most complex installations.
Our commercial roofing process starts with a full inspection of the property. We take core samples of the existing roof material and assess what it will take to meet the building codes. Once we determine the resources required, we will do some math, then send you our quote.
Before our work begins, we will coordinate customer/employee parking to best meet the needs of the business.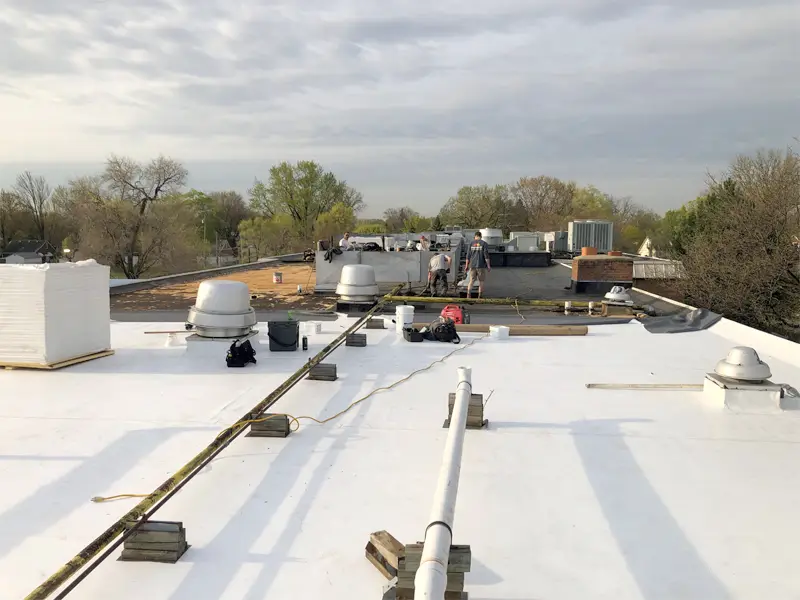 See Our Commercial Roof Work
We take great pride in consistently delivering exceptional results to our clients, as demonstrated through each project we undertake. Whether it's a residential or commercial roofing project, we pay meticulous attention to every aspect of our work – from carefully selecting the finest materials to executing the installation process with precision and expertise. Our showcase provides a glimpse into the extensive range of roofing services we offer, which includes repair, maintenance, and installation.
When it comes to commercial roof replacement, our team is second to none! With a wealth of knowledge and expertise, we possess the necessary certifications and training to tackle any project. Contact us today to learn more about how we can help with your commercial roofing needs.
Learn More About Preferred Roofing Services